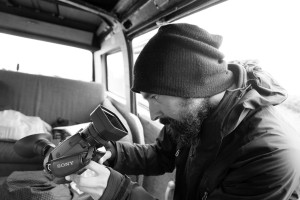 YOU CAN HELP FINISH THE FILM
I might have finished walking over 2500 miles and up 283 mountains but the filmmaking journey continues in the post-production suite. It's an exciting process seeing the story develop and come together. But it's also very time-consuming for a lone independent filmmaker on a small budget.
Money is required for all sorts of things to make the finished film as amazing as possible including music licensing, music composition, hiring sound mixing and color grading experts, festival submission fees. The list goes on. The aim is to finish the film in time to submit to film festivals this year and next. Your contribution will go directly into the film and help it get finished sooner rather than later.
Since beginning in early 2011, the project has been funded by over 200 generous individuals who are mentioned on the "Backers" page. If you back the project your name will join them. Believing that backers should get something more than the satisfaction of giving life to a creative project, I'm offering the following rewards as a gesture for your support:
£5+ = Special thanks on Facebook & your name on the website plus access to an exclusive short video of additional production footage.
£20 = the above + limited edition signed 8 x 12 inch production still (choice of images to come).
£40 = all of the above + HD digital download of the film when finished next year.
£60 = all of the above + signed DVD of the film with extras when finished next year.
£100 = all of the above + your name in the closing credits of the film.
If you can't help financially then please take a few moments to tell people about the project. Share on Facebook and Twitter, email friends and family. Bring the film up in conversation and help spread the word.
Thank you for your interest and support.